Plisse Fiberglass Mesh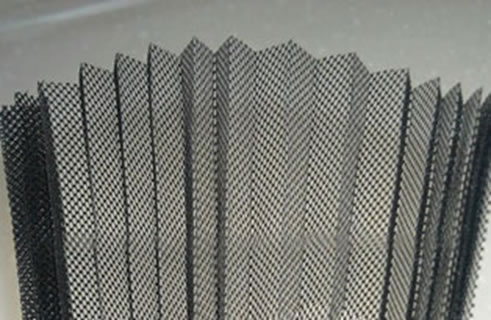 Charcoal Black Plisse Mesh Insect Screen, 14x14 Mesh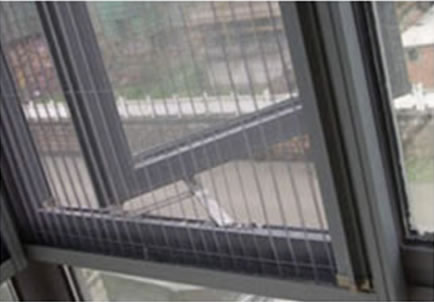 Rectangular Hole Alkaline Resistant Fiberglass Mesh Used for Window Screening
What is Plisse Mesh and How is it Made?
Plisse Fiberglass Mesh is also known as Pleated Fiberglass Mesh Fabric or foldable alkali-resistant fiberglass fabric.
Different from traditional window screen, plisse mesh or folding fiberglass mesh is produced by imported equipment through special heating process and treatment. Plisse mesh gauze not only has beautiful and elegant shape, but also many functions: Adornment, saving space, automatic cleaning and so on. In pushing and pulling, the dust or worms is cleaned automatically. When Plisse fiberglass mesh is used as window screen, it has good effect against mosquitoes, good air liquidity. It is beautiful, decorative, and due to easy and convenient installation, it is suitable for all kinds of doors and windows.
It use the C /E glass fiber yarn (main ingredient is a silicate, good chemical stability) through a special weaving technique, then by the anti-alkali and reinforcing agent to achieve the high temperature finishing treatments. Plisse fiber mesh is ideal screening material in construction and decoration.
Specifications available for Plisse Fiberglass Screen Mesh:
1. Mesh Counts: 16x16 mesh, 15x14 mesh, 12x12 mesh, 10x10 mesh, 9x9 mesh, 8x8 mesh, 6x6 mesh, 5x5 mesh, 5x4 mesh, 4x4 mesh, 3x3 mesh, 2.5x2.5 mesh, 1x1 mesh and so on
2. Unit Weight/sq.meter: 60g—300g
3. Each roll length: 10m,20m,30m,50m—300m
4. Fiberglass Mesh Roll Width: 1m—2m
5. Color: Charcoal black, grey, White (standard) blue, green, orange, yellow and others.
Main Features:
1.Good chemical stability: Alkali-resistant, acid-resistant, waterproof, strong resin bonding, soluble in styrene.
2.Outstanding craftsmanship include coating: our coating glue is produced by Germany BASF which can keep 60-80% strength after test.
3. Our fiberglass yarn has 20% extra strength and beauty surface than normal fiberglass yarn!
4. Strength retention rate> 90%, elongation <1%, the durability of more than 50 years
5. Good dimensional stability, stiffness, smoothness an difficult to shrink and deformation, good positioning property.
6.Fire resistant, thermal insulation, sound insulation, insulations etc.
7. Supplied in custom size in single layer or multi-layer pleated fabrics.